The Spanish and the Italians have always been passionate about the art of food and enjoying meals around the table with family and friends –a philosophy we seem to have slightly lost here in the considerably less sun-soaked UK. All too often we think of meals as a necessity rather than something to enjoy, but you can really get back into the culture of eating by taking a trip to Barcelona or Milan this summer – if you're there make sure you book a car to take you around, we had a car service in Milan which was great!Here are a few must-try dish recommendations to whet your appetite…
Barcelona
Pick up a pintxo – Barcelona has a wealth of fantastic tapas restaurants, so if you're looking for a light meal in the evening, then head to a bar serving 'pintxos': bite-sized servings of food on bread that's speared using toothpicks. Many bars operate a self-serve policy, meaning you can pick up as many servings as you like, and you'll be charged according to the number of toothpicks you've collected at the end of the night. The bite-sized servings range from the basic to the extravagant, with a typical dish being tiny croissants with jamón serrano or melted provolone cheese with mango and ham.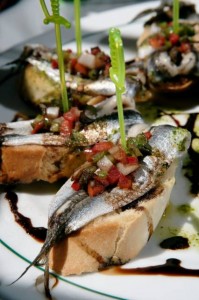 A fusion of the classic and modern – Barcelona is also known for its Catalan cooking, which features traditional dishes such as flat coca bread with foie gras and crispy leeks or duck magret served with apple. Some chefs also love to reinvent classic Catalan dishes such as the 'Ajoblanco', which is a delicious garlic soup.
Milan
Nothing cuts it like a cutlet – If you're looking for an introduction to the local cuisine, you should try the Milanese cutlet. This is a crunchy veal cutlet, covered in breadcrumbs and fried in butter. Alternatively, you can opt for a lighter version of this meal with the veal tonné – served with a tuna, mayonnaise, anchovies and caper sauce. It may sound like an odd combination, but we promise it's delicious!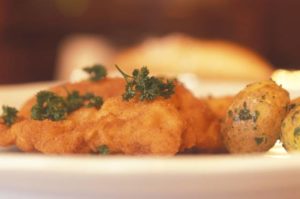 Say cheese! – No holidaymaker should leave Milan before sampling its local varieties of cheese. Locals would recommend the gorgonzola – a creamy cheese that can be eaten alone or used to add flavour to main courses. If you crave a slightly sweeter cheese, you'll enjoy the crescenza or stracchino, soft and creamy varieties that are ideal for spreading on bread or eating with raw vegetables.